New Zealand has a wealth of national treasures and holiday destinations worth exploring which can make planning your travel itinerary a little difficult.
When you start to consider that the perfect road trip of New Zealand wouldn't be complete without visiting the North (Te Ika-a-Māui) and South Island (Te Waipounamu) it's no wonder that indecision begins to take hold…
From the tip of Cape Reinga to the coastline of Stewart Island, how on middle-earth do you determine where to visit on your first New Zealand adventure?… Therefore to help you decide, I've outline below what I believe to be the best places to visit in New Zealand.
Table Of Contents:
Of course, if you're looking for more detailed information please don't hesitate to check out my travel itineraries which offer unique insights into planning the perfect road trip.
~ North Island ~
1. ) Cruise The Bay Of Islands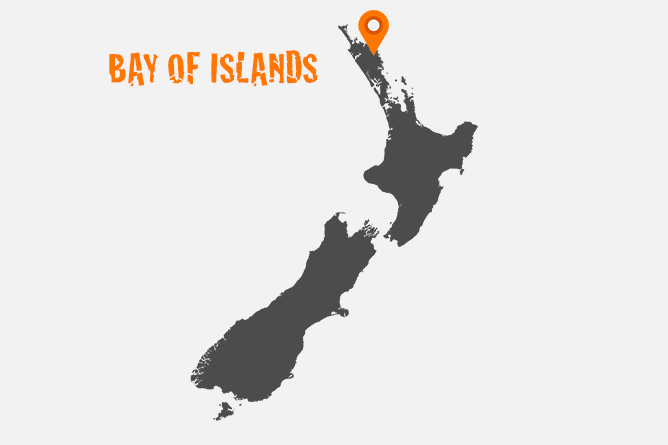 The only way to truly appreciate what the "Bay of Islands" has to offer is by hiring a sea kayak, joining a daily cruise or chartering a yacht and setting sail into this maritime adventure playground.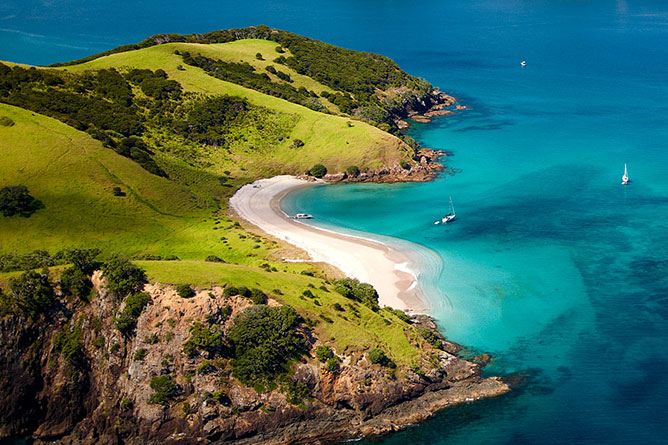 The "Bay of Islands" is a subtropical region known for its stunning beauty and abundance of marine wildlife (including whales, dolphins, penguins, marlin, gannets and more…).
With over 100 islands, bays and inlets to explore (each with their own unique character…) you'll be enraptured and it's not uncommon to have the shoreline and beach to yourself.
Plus, don't forget the many walking tracks and camping grounds that are available to you.
Resources:
2. ) Discover Auckland's Culture & Diversity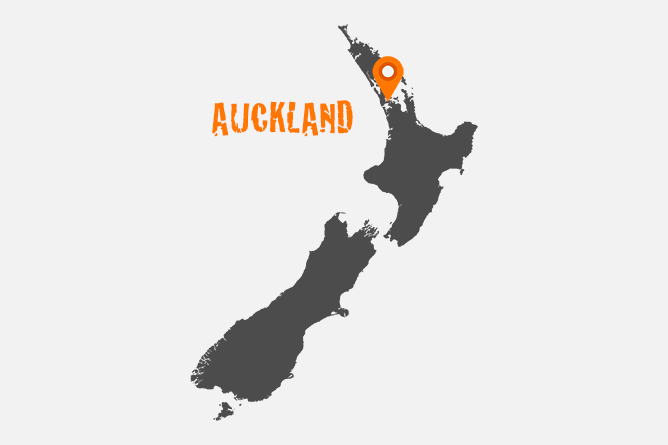 This modern, vibrant city is New Zealand's largest and a melting pot of culture, particularly from the South Pacific nations.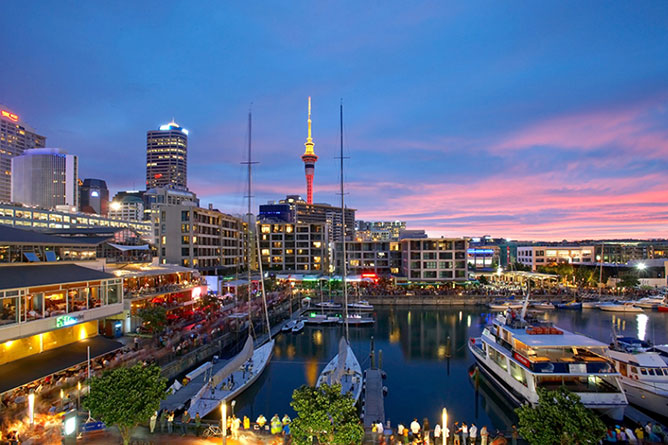 The city is nestled between the Waitemata & Manukau Harbours meaning Aucklanders are never more than 30 minutes drive from the coast making it an aquatic playground aptly hailed as 'The City of Sails'.
Whilst Auckland's favourite past time is sailing, the city has an abundance of other compelling attractions and activities to keep you and your family entertained.
Enjoy 360 degree views right across Auckland from Sky Tower which is 328 metres tall or perhaps Sky Jump and plummet 192 metres at 85 km an hour with New Zealand's highest jump and only base jump by wire.
3. ) Explore "Middle-Earth" With "Hobbiton" Movie Set Tours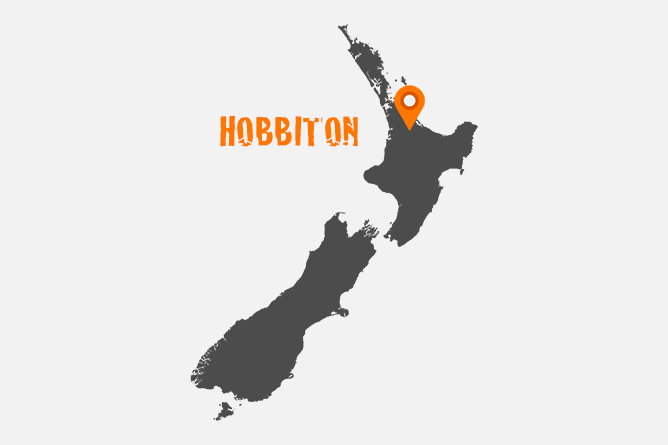 Immerse yourself in "Middle-Earth" by taking a relaxing tour of "Hobbiton" the movie set where "Lord Of The Rings" and "The Hobbit" trilogy were filmed.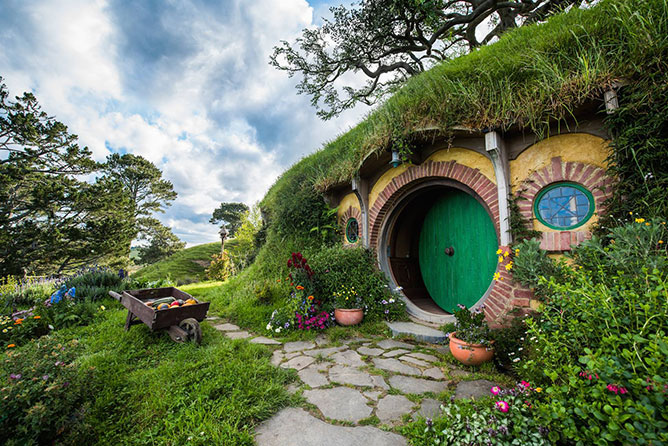 The magical village of "Hobbiton" is located in the rural town of Matamata which is well-known for its thriving farmland and thoroughbred horse breeding. The movie set was completely rebuilt for "The Hobbit" trilogy and has transformed the surrounding hills into a captivating experience for the whole family.
On the two-hour tour of "Hobbiton" you'll be guided through Hobbit Holes, The Mill, Double Arched Bridge, The Green Dragon Inn and discover entertainingly interesting facts about each of the films.
4. ) Bath In The Hot Springs & Mud Pools Of Rotorua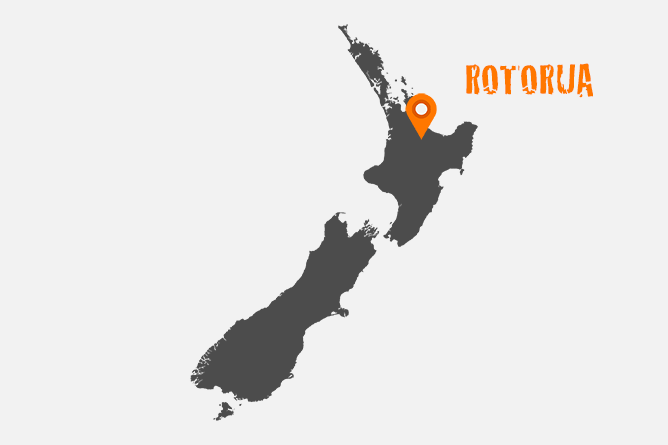 You can't visit the North Island of New Zealand without experiencing Rotorua. A cultural heart for the indigenous Maori people, Rotorua is best known for its thermal mud pools and geysers which erupt on a daily basis from geothermal activity.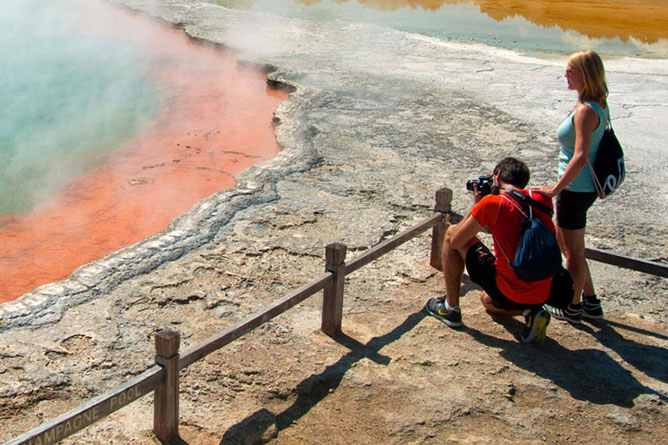 When you arrive in Rotorua you'll be greeted by the very distinct aroma of sulphur which is quite pungent and has given rise to being nicknamed "The Sulphur City".
Rotorua has a range of exciting attractions and experiences to suit all appetites. Take time to learn about the ancient history of the Maori. Listen to local stories, watch an exciting Maori performance and feast on the delicious traditional cuisine.
Resources:
5. ) Tour The Glowworm Caves At Waitomo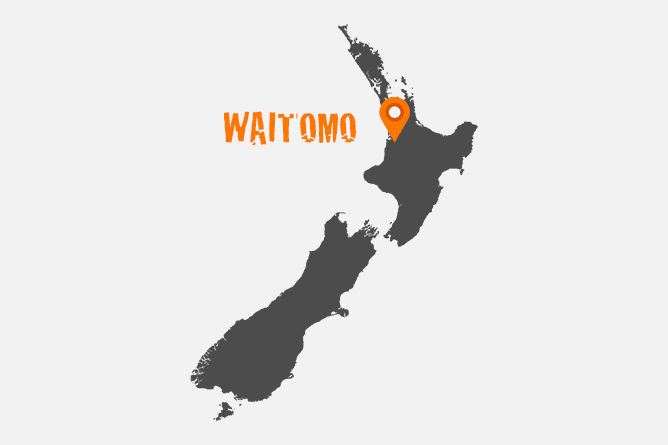 First explored in 1887 by local Maori Chief Tane Tinorau accompanied by an English surveyor Fred Mace, Waitomo Glowworm Caves opened as a tourist attraction in 1889.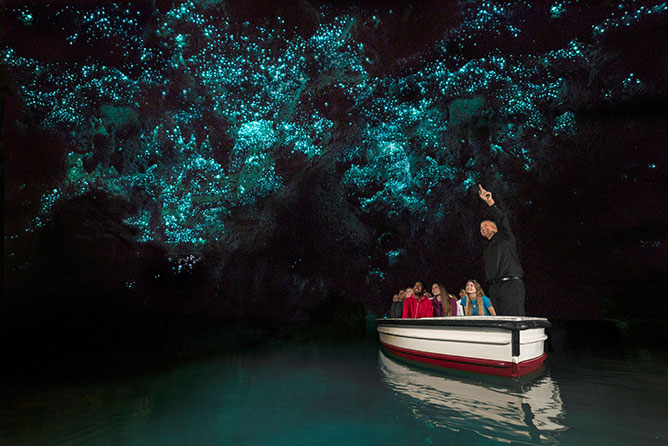 Since then, Waitomo has become world-renowned attracting both local and overseas visitors captivated by the brilliance of the secluded glowworms, atmospheric cathedral caverns, deep limestones shafts and ornate decorations found in and almost the cave systems.
Floating through Ruakuri and Aranui Caves in complete darkness, one can easily mistake the luminance of glowworms for stars in the night sky.
Resources:
~ South Island ~
6. ) Drink Wine In The Marlborough Region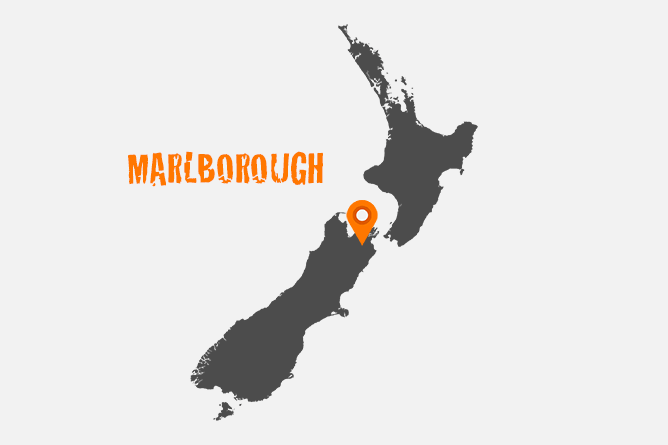 The Marlborough district is world-renowned for its Sauvignon Blancs and other regional wines which you can savor at vineyards throughout the Marlborough Wine Trail.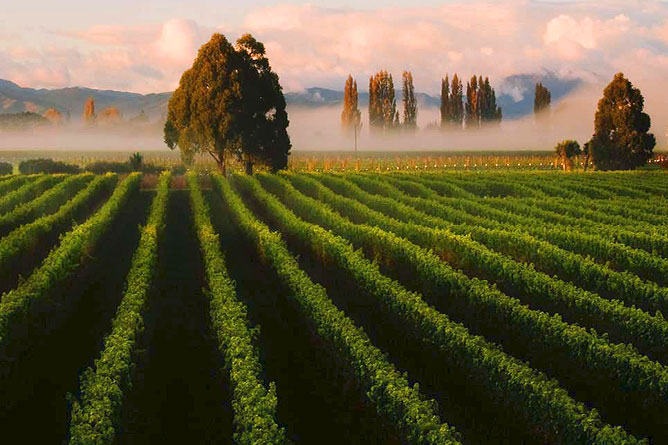 A short drive north from Blenheim (28 km or 23 mins) and you'll arrive in the beautiful seaside town of Picton which provides the perfect base for exploring Queen Charlotte Sound and neighbouring islands.
A gateway to the North Island, Picton has scheduled ferry services that cross Cook Strait docking in Wellington the capital of New Zealand.
Resources:
7. ) Be Inspired By Pancake Rocks & Blowholes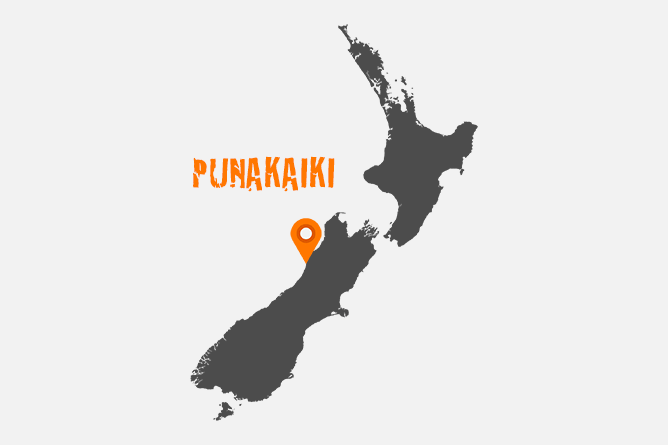 As you travel down the West Coast of New Zealand, you'll drive through a small community called Punakaiki which is roughly halfway between Westport and Greymouth.
Punakaiki is best known for its Pancake Rocks and Blowholes, both of which are spectacular and a must-see attraction for tourists.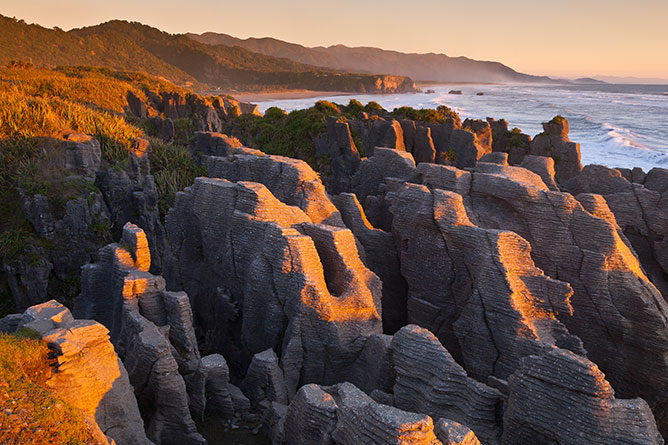 The community lies on the edge of the Paparoa National Park – 30,000 hectares of rugged coastline, lush native rainforest, cliffs and canyons. Staying active isn't difficult in Punakaiki with adventurous walking tracks, horse trekking, canoeing, kayaking, rock climbing and local crafts such as knife making and glass blowing.
Punakaiki is perfect for secluded getaways or brief stopovers as part of your travel itinerary around the South Island of New Zealand.
Resources:
8. ) Fly High Over Franz Josef Or Fox Glacier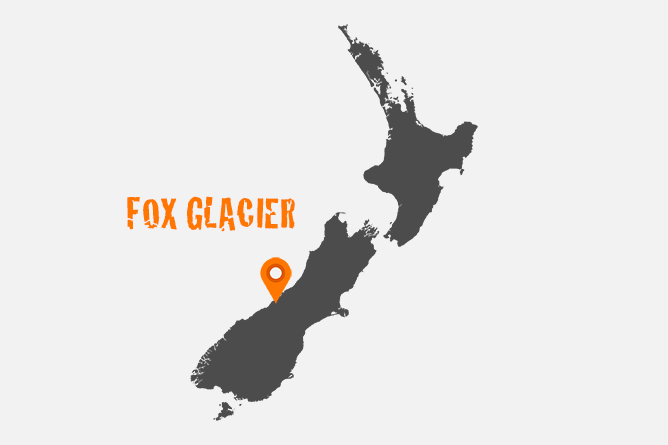 At 13 kilometers, Fox Glacier is the longest of the awe-inspiring West Coast glaciers and is one of the most popular attractions to visit on the tourist map.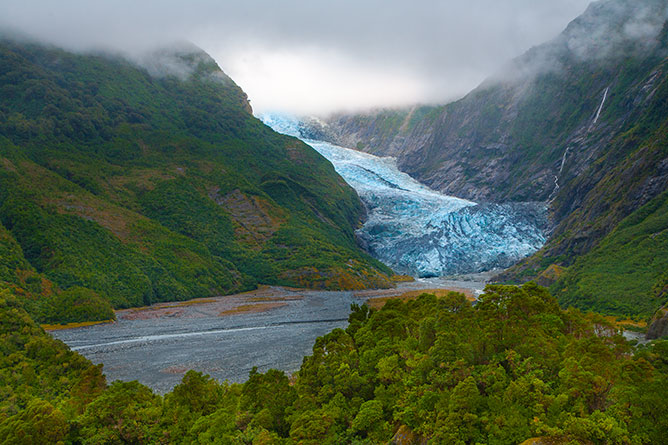 (The above image is Franz Josef Glacier taken from the forest walk lookout.)
Trained guides can take you onto the glacier itself to discover this incredible world of ice which has existed for thousands of years. Or perhaps you'd prefer an exhilarating helicopter flight over the glaciers and the opportunity land on the top of the summit.
If you're not seeking an adrenaline rush, but still want to enjoy Westland National Park, consider taking a short leisurely walk around Lake Matheson, accompanied by a cup of tea or coffee at the local Matheson Cafe.
9. ) Get Adventurous In Queenstown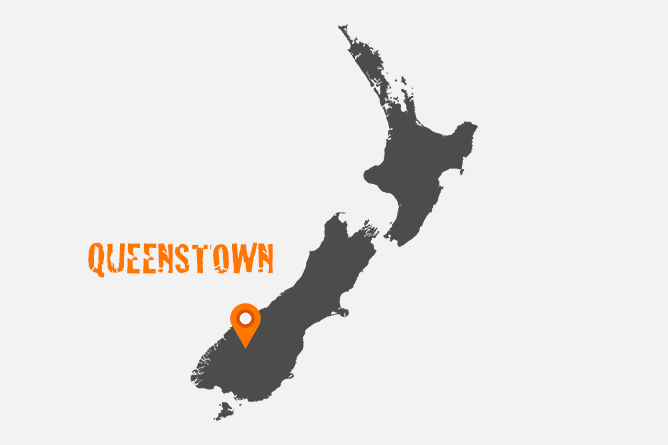 The resort town of Queenstown is one of the best places to visit in New Zealand, its fiords, lakes and rivers are well-suited to almost any kind of adventure, attracting visitors from all over the world.
The heart of Queenstown rests on the banks of Lake Wakatipu and is renowned for its bars, cafes and restaurants set against the Southern Alps.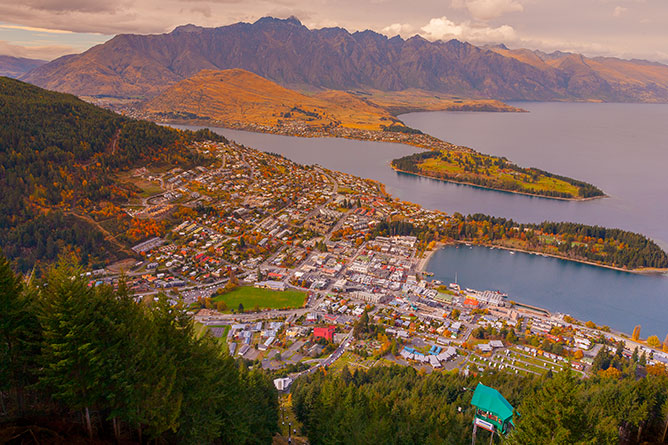 From the middle of June to the end of August, Queenstown and the surrounding Central Otago region transforms into a winter wonderland perfect for snow sports like skiing, snowboarding and for the experienced heli-skiing.
In the summer months of December through to March focus shifts to hiking, biking, fly fishing, jet boating, river rafting and the world's first permanent bungy jump.
Resources:
10. ) Cruise Milford Sound, Fiordland National Park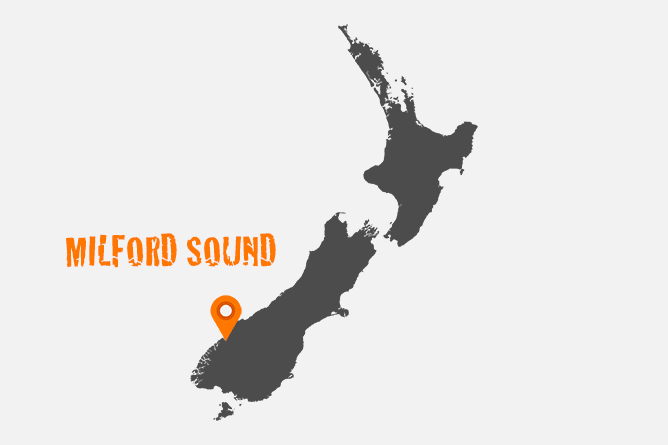 Establish in 1952 Fiordland National Park is the largest of all national parks in New Zealand with 1.2 million hectares of untouched wilderness.
Milford Sound is the most well-known and accessible fiords within the national park, but still requires driving 1hr 50mins from the nearest town Te Anau.
The majority of tourists preferred to explore Milford Sound in the comforts of a cruise ship, but those folks with an adventurous spirit opt for kayaking or hiking the Milford Track.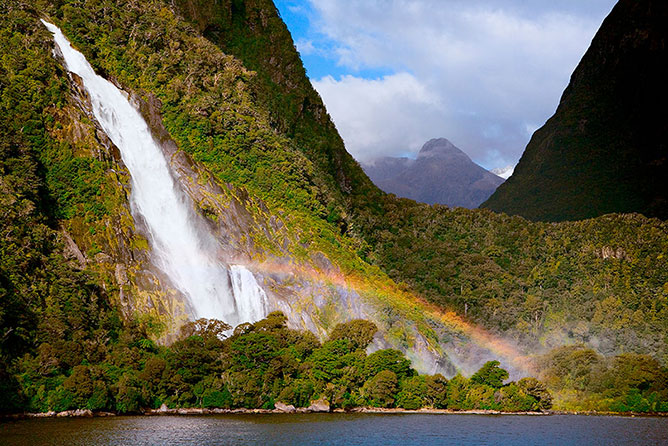 Cruising the waters of Milford Sound, you'll have the opportunity to photograph "Lady Bowen Falls" which is named after the wife of one of New Zealand's early governors.
On bright days Fur Seals (Arctocephalus Forsteri) can be seen sunbathing near the oceans entrance to Milford Sound. Fiordland National Park is an integral part of the World Heritage Listed Te Wahipounamu and it's not hard to see why it should be preserved for future generations.
Resources: